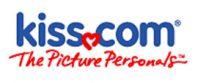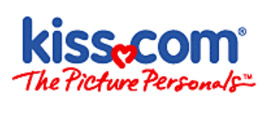 ABOUT
Kiss.com is the rebirth of SinglesNet.com with the whole unique view and a bit diverse of features. Upon signing up your account, you only need to fill out the primary (Email, Zip code, Username, and Password) unlike the other top dating sites, you need to fill out all the information in order for us to know that we are on the right site. On the other hand, you need to click the little icon that speaks for "Interest" in your life, and you can either agree that you "like or Love" your interest. And you will only need to like up to 5 times so you must be careful in choosing because it will represent most of your displayed personality on this. If you make a mistake in liking something that does not relate to your personality, then it will be reflected in your profile and it is as though your personality has changed. Something is not really preferable, and I don't think this is necessary. Or does it need a little tweak?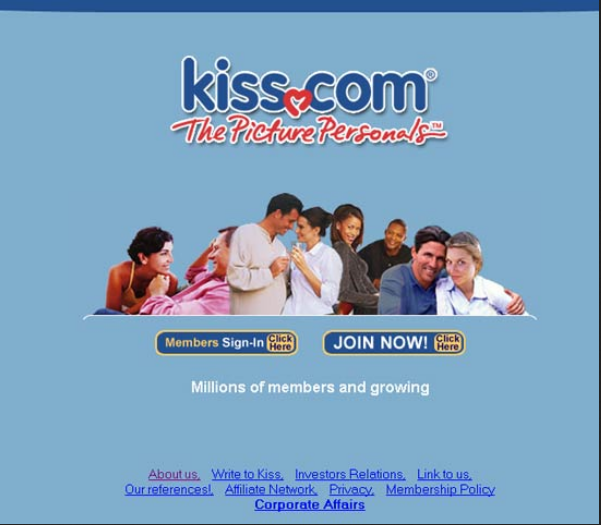 On the homepage, there will already be a list of "Quick Matches" even if you did not fill out anything other than your interest in the set-up process which I think is a scam. It appears like a manipulation. Kiss.com is uninteresting, boring and I think they offer you nothing. So, please don't waste your time on this site which is trying to claim that they are one of the top dating sites. This is a useless website, as they control too much on who your matches are. The site has its own little system for matching and the only specification the member is authorized is to select the region.
Features
In the Profile Pages, you can see when was the last time you were online within a 24 hour duration which is not a good idea. The profile pages should consist of other much important information than this. A website that belongs to the top dating sites should know the necessary information on what to include and what to be displayed on the profile pages. You can send a regular message or you can flirt by selecting a pre-written messages from a list of options such as "How are you?" "I think we're a good match" "I like your photo" or "Send me a message!" It was good if it was for free, but you have to pay in order to reply the message. Can you imagine how expensive it would be to engage in a conversation? It is as if they do not want you to use this feature or I don't know. The" About me" section is the only part where you can expand and express your own word and it is also the best way for you to gain a sense of the members' personality.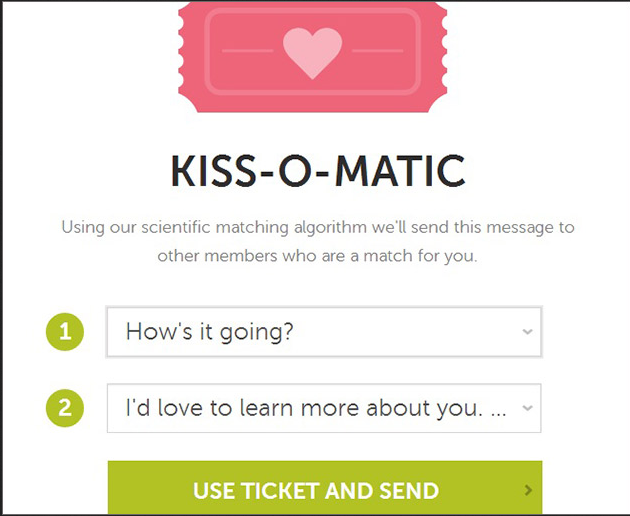 Perhaps, it is the shadiest website in the business of online dating. In addition to the fact that the ones that match up with you are displayed in color while the icons that differ from yours only show in black and white, which is a bit of nonsense. You should avoid this site like a plague if you are smart enough!
The "Search" feature has a very few search terms which only allow you to select the sex you are looking for, their age range and the proximity you can organize the search results by "Who are online", "Who are nearest" and "Who's the best match", as one of the top dating sites, you should not limit your search Feature that concerns in satisfying the user. Upon viewing the "Activity Stream," the whole concept is hard to understand and it makes no sense to me. The site provides a 30 day guarantee which allows you to request for your money back if you are unsatisfied within the first 30 days after signing up. But they refused to discuss support issues with the paid members. I think this is not a good site, SO STOP! DO NOT JOIN THIS SITE.
Drawbacks and Caveats
Kiss.com is nothing but a big lie.Their so-called "matching" system does not really guarantee a perfect match for you as this vividly operates fortuitously and has no enough basis for the "matches" they pick for you. This site is just actually here for money purposes and not to provide a good online dating services for you.If you will join on this site, be prepared to be ripped off.
Every time someone views your profile, this site will email you. When most users are just casually browsing profiles, this will try to create an interest. Joining this site is a huge waste of time so do not bother joining even with their 30 day trial.There is a huge possibility that you won't get your money back, unless you immediately contest the charge with your credit card company.So, beware!
This is a poorly designed site, with very poor search capabilities. You can only search by location and age. There should be a lot of options, but the site only has this. A website that belongs to the top dating sites is good and should aim in servicing and satisfying customers. There should be a wide option of people to meet and a lot of options to get this thing.
Kiss.com does NOT offer the option for free members to be able to not only respond to communications from paid members, but also to initiate a limited number of contacts per month. It is one of those top dating sites that seems to have a lot going for it on paper, but in reality has little to offer.
Conclusion
The only decent thing about the site was their chat feature and the forum's board (message board), but they removed those last month and it does not look like they will be back. Kiss.com is certainly nothing special in the world of Top dating sites. It is another entry in what seems to be an insurgence of dating sites that are at first flashy and new, but then quickly reveals itself as a mediocre. KISS.COM needs to be cheaper in membership fees and the site needs to improve in quality as well. However, if they want to aim to be on the top dating sites, they better improve their search feature.