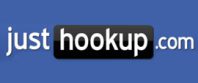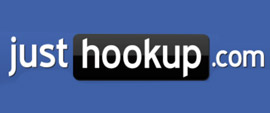 JustHookUp.com seems to be like any other top dating sites which have over 500,000 member base and approximately 100,000 members online at any given time. With many features just like the many other top dating sites wherein you can send e-mails to other members, do online chat, send a wink, add members to your favorites or view who has been looking at your information. While it seems that there's nothing wrong with the site, it seems it may actually be more of a hair in sheep's outfits.
The websites "Terms and Conditions" would open in a separate window. Since this is unusual to me, I made a decision to read through the document for a possible explanation and what I found was some details and information which to me seems to be an obvious sign of the authenticity of the site as a whole. Under section 9 of the terms and conditions they mention "Virtual Cupids" which obviously are designed details used to improve a user's experience on the site and by using the site you "acknowledge that some of the profiles and Members displayed to them may be fabricated to promote user, Member, and/or Subscriber activity and participation in all the Services" they even continue to tell you that they indicate this with the symbol I noticed earlier "PLEASE NOTE THAT EVERY VC PROFILE CAN BE IDENTIFIED WITH OUR VC SYMBOL IN THE UPPER RIGHT-HAND CORNER". So by their own admission the site has used fake profiles, making this website seemingly useless since the only communications I received were from the profiles which have the VC icon.
And so, if there are profile pages on the website that don't have the VC icon, you cannot connect with them unless you upgrade your membership account by paying for a subscription. Needless to say, I was a bit reluctant to provide my credit card information after reading about the "Virtual Cupids". I'm not positive that the entire member base is fabricated, but it seems to me that a large portion of it is. The only feature I could use was "send a wink" which I tried with a few women, but I never received any wink for a response.
 Consumer Reviews
I also did a research for some reviews of the consumers about this site in which I would also like to share these with you. It's up to you to decide if this site belongs to the top dating sites.
Consumers mostly advised not to waste your time on this website. There are maybe 1% real girls here, but the other 99% is web cam girls. For some reasons, they always happen to be at a hotel near you. Don't fall for that, it is just BS. In the two and a half months that I was a member, I never met a real girl. Need I say more? This is the worst site ever, getting away with ripping people off!
For anyone who claims to have had success on this site is an employee of the JustHookUp.com site. If you are going to join this site, you're just throwing money in the trash. So many people now know about the site, there are no real people on it. This site has a lot of bots, scammers, and fake profiles. They all wanted to chat with you on a web cam site and are only interested in your credit card information and if you refuse, they either get mad or insult you or will keep on harassing you. This site is about average and nothing super special, has some real profiles and some fake ones.
 Tips for Consumers
Don't waste your time/money. On JustHookUp.com, you can join for free, yet they put so many restrictions on the free users that there is no encouragement to pay for full access. Just the opposite, it makes me so angry that I refuse to pay them anything. They limit your searches and who view you and who winked at you to three pages and most of these hits are called Fantasy Cupids (which the system does tell you about when you sign up and in). These are phony profiles and they flood my search for locals and my mailbox with them leads me to believe there are actually very few living users on the site. When I complained that I could not delete the messages, they gave me some computer related solutions but none worked. When I complained about the phony profiles they politely tell you to $#*! off. Their fees are quite inexpensive, and that is coming from a person who can rarely afford to spend any money on himself, but this is just another site trying to get your money through trickery and restrictions (even if they do alert you to it). Not worth it.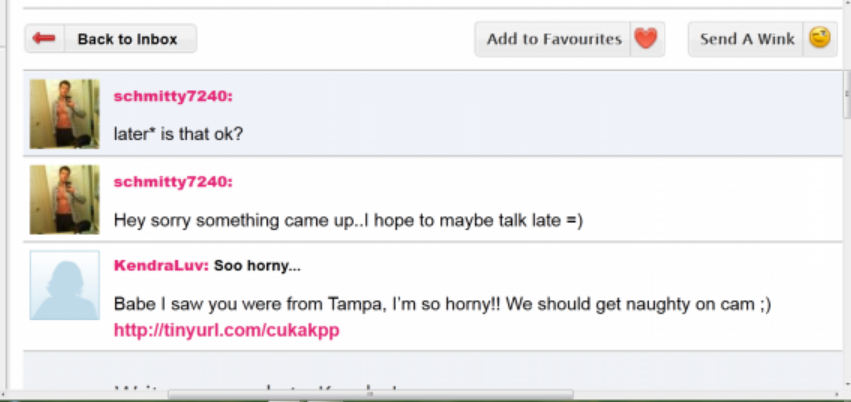 Don't bother. THIS SITE IS A SCAM!!!! AVOID AT ALL COSTS!!! Most of the profiles listed are "Virtual Cupids" designed to lure you in. You only find out about them once you've read the Terms & Conditions. These profiles are marked with an innocuous logo, but behave in exactly the same way that a real person would, including initiating contact, except that they never reply.
Many of the Terms & Conditions the site relies on seem to contravene UK consumer protection legislation so don't think that you can't get your money back if you've been fooled by them. I am reporting them to the Competition and Markets Authority, which has replaced the Office of Fair Trading.
 CONCLUSION
In my opinion, JustHookUp.com can be best described as a wolf in sheep's clothing and seems to me to be nothing more than a SCAM. While most members would never think to read through the "Terms and Conditions" this allows them to continue operating under the guise of a regular dating website. They are dependent solely on the ignorance of their "members" to continue operating. Needless to say, I would not recommend using this website. This site does not definitely belong to the top dating sites. If you're looking for something more legitimate I would recommend trying PassionSearch.com or XXXconnect.com.