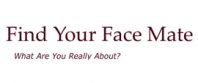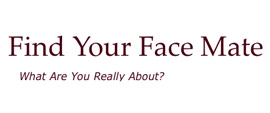 ABOUT
FindYourfaceMate.com – is an entertaining and modern online dating site, in which they claim that they belong to the top dating sites today. The site plea that they engage in "The Science and Art of Love" upon searching for meaningful relationships. Based on their facial features, you can match the members using a "Sophisticated Facial recognition software" and a proprietary algorithm to identify partners more likely to ignite real passion and compatibility" since, apparently, according to them, "Scientists offer compelling data on romantic chemistry and findings prove that passion is subconsciously ignited when we spot someone whose facial features are similar to our own". This is the concept used by the site to identify your partner and to spot people whose facial features are identical and they believe this will make them a top dating site. However, the main concept seems a bit weird. This opens the site to ridicule since there are plenty of jokes to be made about the incest or the idea of literally wanting to have intercourse with yourself. There are a few indicators that the site is probably not at all cracked up to. Once you upgrade the compatibility matching system, you will be recognized as a featured member and will work harder to find out the perfect match."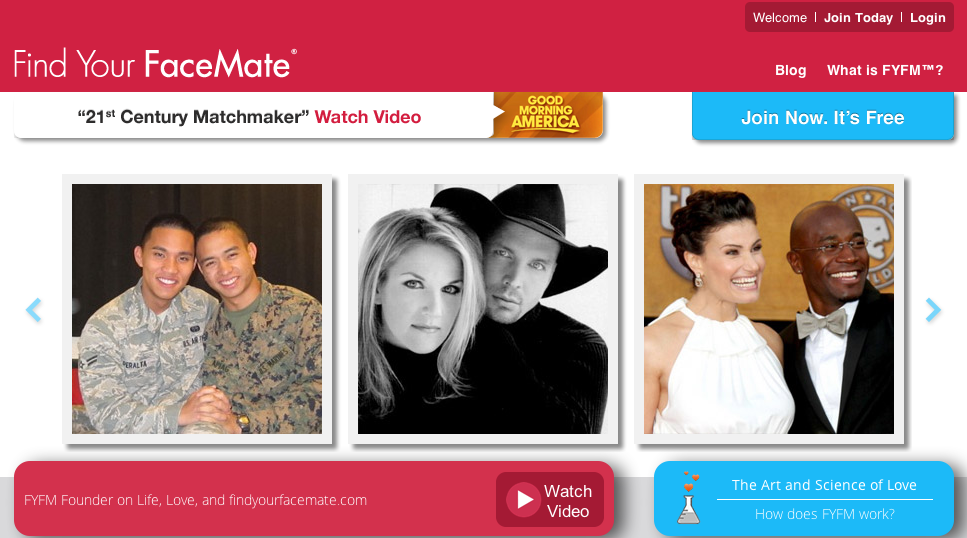 FEATURES
I am not contented in terms of viewing our potential matches. They allowed the user to glimpse 25 searches per day, wow, what kind of site is this! Giving limits when what they should do is to give more features to the services for the customers and meet their expectations. Instead, they limit what the customers can do. They claimed that they are one of the top dating sites, in which I am not convinced at all with their website. The Search feature only has two search term fields, the Age Range, and Proximity. Still not enough. On the site, you will also see a "Blog Page" with lots of great entries with advices and insights in the world of online dating.
In terms of communicating our match, we can send emails to other members in order for us to communicate with our match on the site which is insane. Is not there any other feature more interactive than sending emails? There are of course. But the site that claims they are one of the top dating sites seems to have overlooked this thing. How unfortunate! And one thing about this site is that, it takes the phenomenon to a whole new level by deliberately matching singles with people who look like each other, "What are they, narcissist?" If you look at most couples, you see that these facial features are not true. I really doubt that getting this theory out there will be of use to people. Not ever! FindYourfaceMate is absolutely not an engine to use in terms of dating online. It is not a site you can include in the list of top dating sites.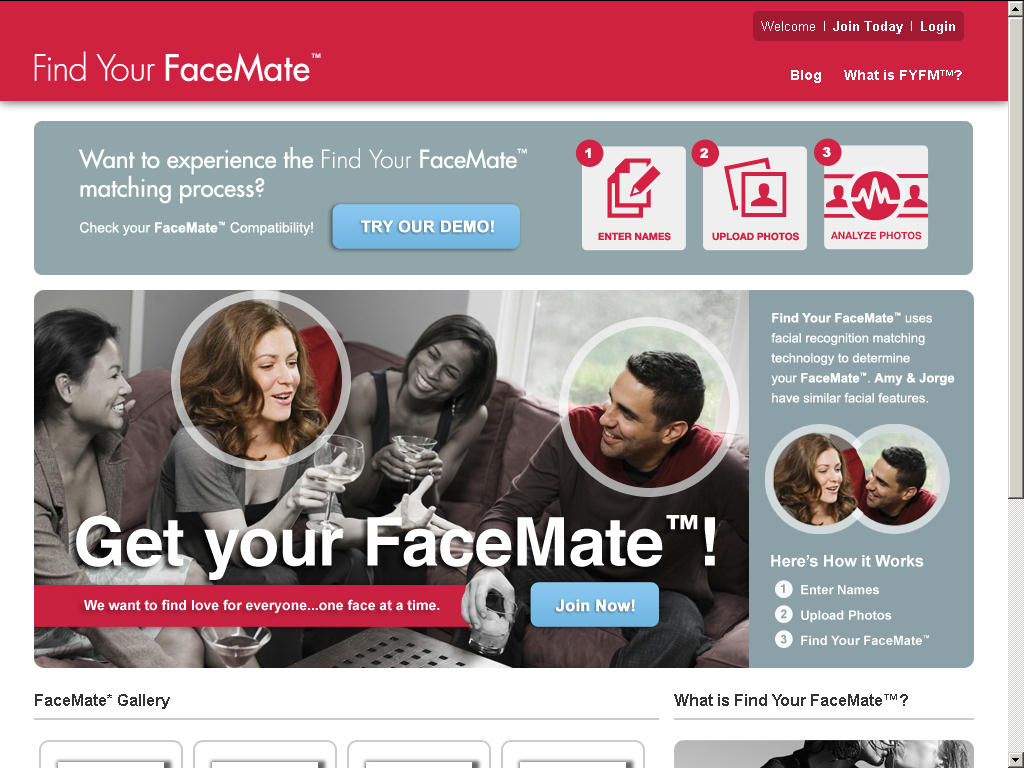 Some other features of the site include the following:
–   View their gallery of couples with similar facial features from site members to famous celebrity couples
–   Links to multiple news and magazine articles as well as mentions of the site on different television news shows
–   See your "Facemate Compatibly" with another member, although the only indicator I saw was "Fabulous"
–   View your most recent "Face Mate" or check out your "Expanded Matches" if you want a few more options quite far from where you live
Drawback and Caveats
The site may capitalize on the concept of using facial recognition technology in order for them to be the Top dating site. However, using this technology is also prone for dating the same 'type' (with the magic of Photoshop). I do not know if this is a trick of the site, in order for you to keep coming back to the site every day or it is just an experiment. The whole idea of the site seems a bit hollow to me since the only criteria they are using to find other matches is "Face Compatibility" which ultimately seems to ascribe that personality has nothing to do with compatibility. So they use a facial recognition software that uses 67 points on the face to recognize your similarities and matches you with other members based on your appearance.
It comes off gimmicky since there is no real entity on the site. User profiles are very basic and the site's features definitely leave a lot to be desired since emailing is the only real way to communicate with other members. As for me, I would choose a more interactive way of communicating like chatting or anything else and not just email. Email alone as the only means of communication is never enough. It will be very difficult to become one of the top dating sites if this is the only way to communicate with people.
Conclusion
This website only focused or based their platform from people's faces, which is not supposed to be my standards in finding my match or my future partner. Personality is a very important criterion, but the website seems to care less about beauty that can only be seen beyond the naked eye or beyond the software the site has created. With the modernization of the world today, millions or even billions are using the internet for one thing or even for online dating, so why go on wasting my time on this website if I am not satisfied? The Features are few and the concept is less than what you will be expecting of a website that belongs to the top dating sites. It is better to find another website that is exactly one of the top dating sites.
FindYourfaceMate.com is totally no charge at all, but browsing this website is a waste of time as being mentioned above in this review. I would rather see my date head on but not on this crap!