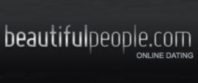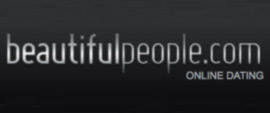 Do you remember when you were a kid and you wanted to hang out in your friend's tree house, but you were rejected, Alienated and QUARANTINE? That is how using BeautifulPeople.com feels like. No Davids allowed! Everyone is asked to upload a photo upon signing up and wait for 48 hours while the sites' members vote whether you're beautiful or not. Can you imagine how this site is solely focused on vanity? And to add, the main page of the site doesn't even make sense. It's a random collection of people, one person is dancing while there is a woman sitting with a lion and a random, seemingly gay female couple dressed in some strange outfits sitting on a fancy couch. This doesn't say anything about the website and it's as if they run out of options. And what happened to the beauty being subjective like an art? Just because you don't like something it doesn't mean everybody else does. If you are searching for the best dating sites, I'd rather say that BeautifulPeople.com is not one of the top dating sites. You can see how the voting has been going on in the website so you can tell in the process if you are close to being in or out. Of course, it will make anyone feel great and be very happy for every vote for your beauty, but can you imagine how it would feel if it's the other side of the spectrum?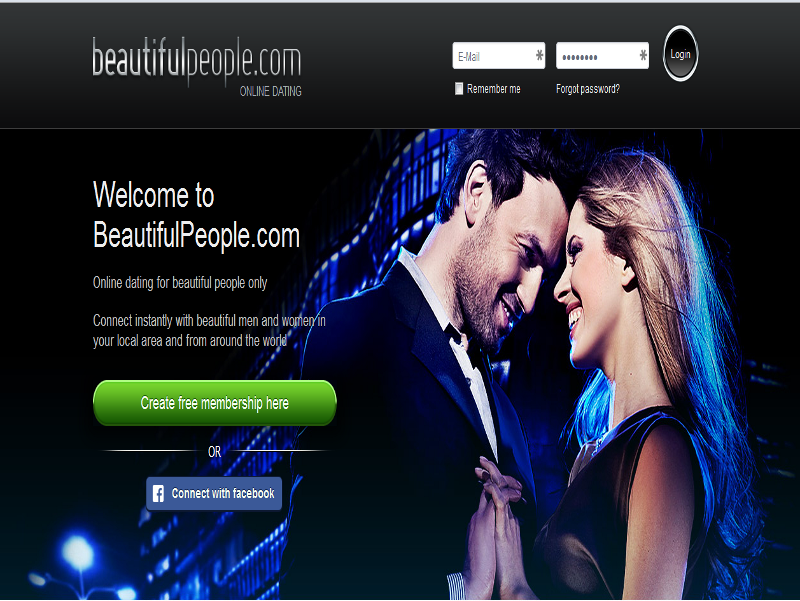 Features:
If you are a member of this site (that means you were lucky enough to be deemed beautiful in the eyes of the members), you have the privilege to become one of those judgmental people. You can exercise the right to vote for the new applicants if they are beautiful and not based on whatever ground you choose if there's any that really matters. One other feature you can enjoy watching is the "Activity Streams" which gives you real-time updates when members update or add photos. This is the only thing you will see in the Activity Streams. What else can you see when this is the only thing that matters to this site, buying to be one of the top dating sites? One thing the site boasts is that you can "Browse beautiful profiles of men and women without sifting through all the riff-raff" although just because a few people thought someone was beautiful doesn't mean that everyone will think so. So, in that sense, it's just the same as browsing other member's profiles on any other site.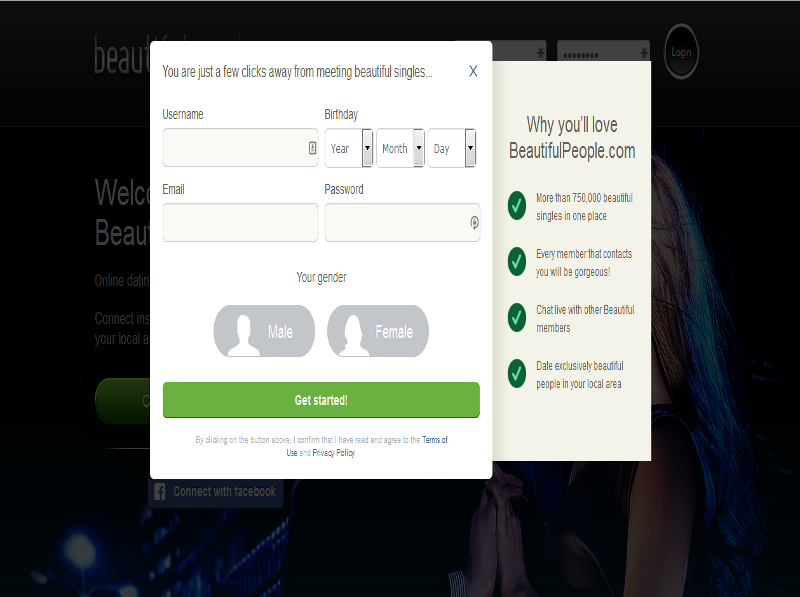 Another feature that the site boasts is that it hosts exclusive parties and events for its beautiful members. So at this party, you will see a bunch of narcissists gossiping about each other's outfits and how they were last season. The site also promotes that they are one of the top dating sites, and you will meet REAL beautiful members. What they are trying to say is that they expect you to believe the members look actually the same as they do online. But how can they guarantee that this site is indeed one of the top dating sites? Someone can easily upload any photo they like and gain access to the site, just like any other site will tell you in their terms and conditions, they can't verify the information that people put on the site. The website also tells you that you will "Find Friends" by connecting your account to your Facebook, Yahoo or Gmail account and find people you already know on the site or invite your friends to join, assuming they're beautiful of course. Wouldn't it be lovely to invite your friend to use the site only to have them rejected? Seems like a good way to end a friendship. Also, Profile pages have a section for "Interests" where you can fill out some of your favorite things like favorite movies, books, TV shows or music. It's nice because you can fill out anything you would like.
In the site, you will also be able to view members by Top Males or Females, Latest Online, Elite, Applicants or Members in your area. As an applicant, you can't vote on other applicant's beauty, but you can view their profile and see how the voting is going. I looked at a few profiles of some women and I can't imagine that anyone was thinking they were not beautiful, but they have 2-3 votes under "absolutely not" so the site certainly hasn't tapped into any sort of dating science. The votes are probably from other women on the site claiming these as their own. You can allow specific members to view your private photos by giving them access while looking at their profile page. You can also block their profile from showing up again in the future or report them for abuse (which on this site probably means that you think they're not beautiful). Well, you will have a feature that says "Similar Profiles". This feature shows you the members' profiles, which are similar to the one you're viewing at the time. You can also start a live chat with a member right from their profile page since the site will tell you if they are online at that moment. The site has a mobile app for Android and iPhone users.
Drawback and Caveats
The whole site is based on subjective beauty which is a huge drawback because, of course, everyone does not share the same opinion. Therefore, the principle is faulty, misleading, if not at all flawed! What one would say is beautiful might not be beautiful for other people. The site should have known this in the first place if they want to be a top dating site. The site wants to connect you with the most beautiful people, but all I think about when I read that is that these are the most shallow, vain and judgmental people on the internet. I wouldn't want to go on a date with anyone who actually uses this site the whole time and all I would be thinking about is this person's main concern is just all about beauty. For there could be many other choices of online dating websites yet they chose to use the most uninteresting one.
Conclusion
BeautifulPeople.com goes against every principle I have tried to maintain while participating in the world of online dating. I just want to believe that having a connection with someone is based on more than just someone's appearance, so why would I waste my time on a site like this? I suggest you don't want to subject yourself to be voted on, so don't waste your time on it. This site definitely doesn't belong to the top dating sites.